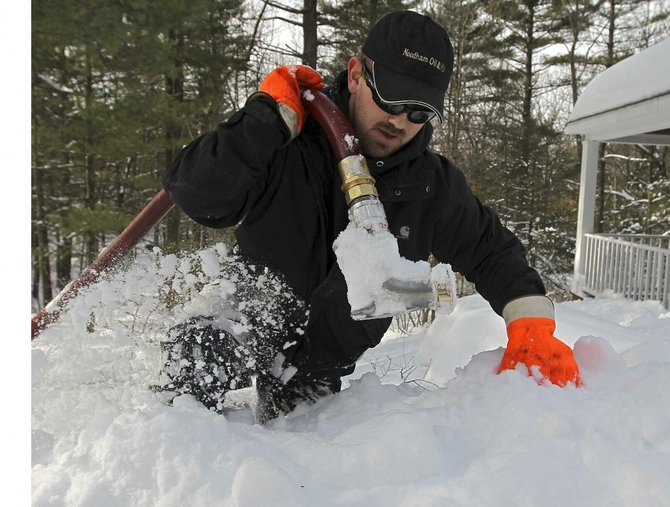 Rutland — Heating fuel dealers that participate in the Vermont Fuel Assistance Program can expect several changes this coming winter. The existing rule that allows dealers to use 17 percent of the current fuel benefit to pay for a customer's back balance will likely be eliminated.
There is also a proposal to limit crisis fuel to one delivery if a customer receives seasonal fuel assistance and two deliveries if they do not.
What is not going away is the fuel dealer discount, which last year was set at 10-cents per gallon or the dealers cash discount, whichever was greater.
Oil and propane dealers will not be alone. The largest fuel assistance supplier in the state will also have to lower their prices for fuel assistance customers. Section 13 of Act 136 requires the Public Service Board to ensure that Vermont Gas Systems provides a discount to their fuel assistance customers, just as heating oil and propane marketers have done since 2008. However, it is unclear if that discount will be set by the Public Service Board in time for the 2012-2013 heating season.
Several other changes that were expected have been delayed another year.
The fuel assistance office had considered a margin over rack leveraging program to dictate the price charged to fuel assistance customers, however, this is no longer under consideration for this winter.
Also delayed are the much discussed fuel assistance "web portal" and payment after delivery system. The web portal would eliminate refund reports and allow the state to pay dealers after they deliver, not before.
While there won't be a web portal this winter, the fuel assistance office is going all digital.
In November, participating fuel dealers will receive a password protected email with a spreadsheet showing their fuel assistance customers and benefit amount, along with lump sum payment from the fuel assistance office.
At the end of the season, dealers will e-mail back a spreadsheet showing how the funds were accounted for.
Early projections for the 2012-2013 heating season puts the average fuel assistance benefit at $543 per home. This is compared to the $900 per home average last winter.
Why the decrease? Congress is expected to hold the line on funding at $3.4 billion, of which approximately $19.5 million goes to Vermont.
Vote on this Story by clicking on the Icon