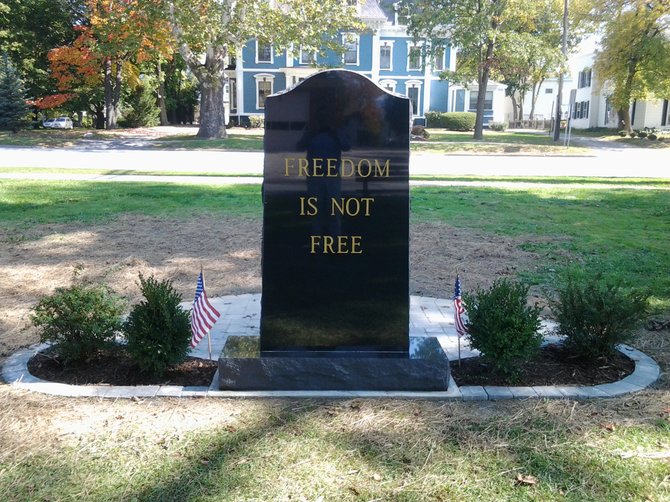 Middlebury — Last week, a new war memorial honoring Vermont veterans was commemorated in downtown Rutland. The monument honors the state's Korean War-era service men and women.
Just a few months ago, during this year's 60th anniversary of the signing of the United Nations Korean Armistice Agreement, leaders of the so-called Democratic People's Republic of North Korea announced that their nation has scrapped its non-aggression pact with South Korea and her allies.
The U.N. brokered armistice was signed on July 27, 1953. It created a DMZ, Demilitarized Zone, along the mountainous border dividing the two nations, just about at the 38th north parallel of latitude.
According to Barry L. Briggs, who wrote the book "Land of the Morning Storm", a moving account about the Koreas, "Everywhere in South Korea I was reminded of events of the war, and of my father. What river were we crossing? I asked one day. The Naktong, I was told—the site of the famous Pusan Perimeter where inexperienced South Korean and American forces just barely held against the battle-hardened, numerically superior People's Army."
After nearly three bloody years of war, an armistice was signed by U.S. Army Lt. Gen. William Harrison for the U.N., Gen. Nam Il of North Korea representing the North Korean People's Army, as well as by representatives of Red China.
Technically, the war hasn't really ended, but—so far—there has been 60 years without full-blown combat—although various incidents, such as the hijacking of the USS Pueblo in 1968, indicate that the 1953 "peace" is really nothing more than a prolonged cease fire between the two Koreas.
With all that background as prologue, many Korean War veterans here in Vermont have found this 60th year to be a tough one to get through. Their memories of fallen comrades and disrupted lives endure through more than half a century.
(Continued on Next Page)
Prev Next
Vote on this Story by clicking on the Icon