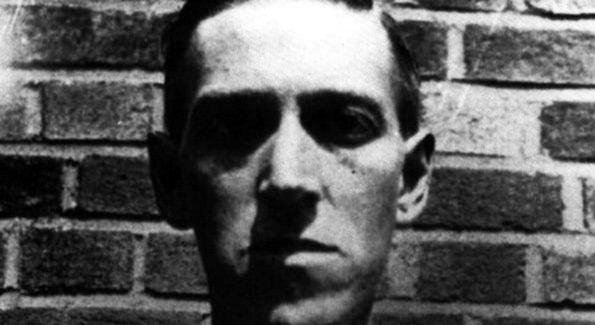 Middlebury — A year after the horrific flood of November 1927, author H.P. Lovecraft visited his publishing friend Vrest Orton in Vermont. Orton had escaped New York City to spend time with family and friends in the Brattleboro-Townshend area; he was only too happy to welcome Lovecraft for an engaging, up-close tour of Vermont's uprooted, post-diluvian landscape.
Both men would soon make bigger names for themselves—one as a writer of classic horror and scienti-fiction tales (as they were first called), the other as the mail-order genius and founder of the world-famous Vermont Country Store in Weston.
Orton was a member of H.L. Mencken's "American Mercury" magazine staff; he had already befriended Rhode Island native Lovecraft at a Manhattan literary party sometime during the mid '20s.
According to Orton, in a letter penned some years later, "Mr. Lovecraft is a very great writer. He is perhaps so great that he will never be appreciated."
While Orton may have predicted Lovecraft's slow-burning literary fame—the writer wouldn't capture the public's imagination until well after his death, when he was compared to Edgar Allan Poe—he could not have forecast that their 1928 Vermont get-together would spark "The Whisperer of Darkness", the Rhode Islander's quintessential short-story horror masterpiece. set in the gloomy hills of the Green Mountain State.
Visiting Orton, Lovecraft toured the devastation of the great '27 flood still fresh less than a year later—there, he also visited Brattleboro artist Bert Akley and poet-pressman Arthur Henry Goodenough, who lived north of Orton's residence.
The 1928 trip to Vermont was a boon to Lovecraft's active imagination; as a result, he created a twisted tale which blended fact, fantasy, and science while even including Akley (spelled Akeley in the story) as a character.
Soon after the 1928 trip, Lovecraft wrote to a friend noting that, "I ('ve) seen no country niftier than the wild hills west of Brattleboro, where... (Goodenough) hangs out… Once you climb the slopes toward the setting sun, you're in another... elder world."
(Continued on Next Page)
Prev Next
Vote on this Story by clicking on the Icon