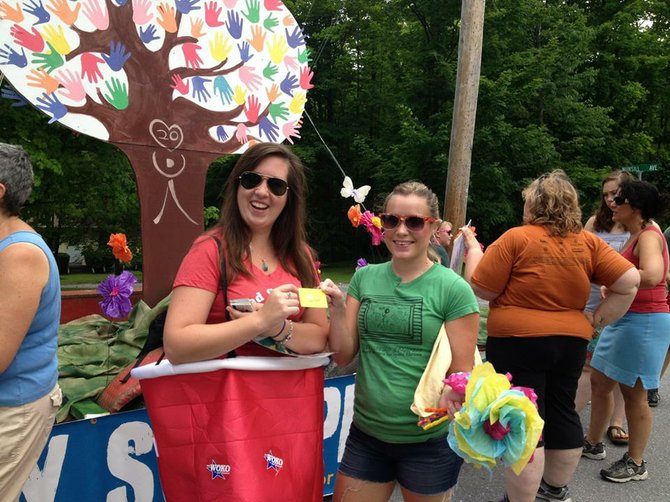 Bristol — The 21st Annual Three Day Stampede toward the Cure for Cystic Fibrosis will be held July 25-27. According to Stampede organizers, this year is shaping up to be a year of record breaking yard sale donations.

"As of July 17, we have collected over five tractor-trailer loads full of everything from furniture to home décor to sporting goods for your shopping pleasure. Saturday's drop-offs alone filled a 48 foot trailer leaving us scrambling to store the remainder of the items," said founder and organizer Bonita Bedard.

A Monday morning telephone call to Roger Paquette of Paquette's Self Storage (Platinum Sponsor) remedied that and another trailer was dropped off later that day.
"We know that our last Saturday drop-off (July 19 from 4:30-6 p.m.) is going to be a busy one just based on the number of phone calls, emails and Facebook messages that we have responded to. People don't want to miss their opportunity to get rid of their extras and Stampede is the perfect place to do that," Bedard noted.
Since its inceptions, the Bristol Stampede has sent over $1.4 million to the Cystic Fibrosis Foundation, with over $125,000 donated last year alone.

"People are so generous to give us all of their unwanted things," Bedard said. "It's hard for us to even fathom that the yard sale makes over $51,000 at the Stampede, mostly in $10 a bag."
That is why every yard sale donation is important, she said. The Stampede Committee and Volunteers can't wait to sort, merchandise and sell this multitude of donated items.
You can join the Three Day Stampede which opens on Friday, July 25, at 8 p.m. and runs Friday and Saturday 8 a.m.-8 p.m., and Sunday 8 a.m.-4 p.m. If you have never shopped the Stampede before, this year is your year.

Over 400 items up for bid at the Silent Auction, amazing used book sale, bake sale, Food Bunk (yummy fair food featuring hand-cut fries, chicken barbeque and so much more happening throughout the weekend.
Check out the weekend events, sign up to volunteer, walk or run on Sunday or ride your motorcycle on Saturday with The Red Knights at www.threedaystampede.org.

Final opportunity to make donations to the yard sale is Wednesday, July 23, from 4-7 p.m., at the Bristol Recreation Field. Contact Shawna Sherwin at 802-453-3952 or 802-238-0973
Vote on this Story by clicking on the Icon